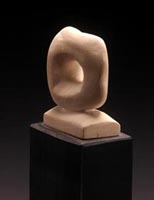 Reinventing the Wheel
by Cass Hook
Cloudhook features the work of two Texas artists, Scout Stormcloud, and Cass Hook. Scout Stormcloud's painting focuses on portraiture, landscapes and still life. Cass Hook creates realistic figurative and abstract sculpture in terra-cotta and bronze, as well as painting in pastel and oil.

All Images: Copyright by Scout Stormcloud and Cass Hook, 2005.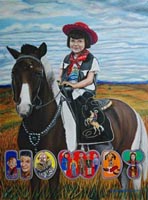 Howdy by Scout Stormcloud